Technology can help reduce our enviromental impact.
Everyone can contribute to the improvement of current environmental problems: climate change, waste of resources, pollution. But it's not always easy to figure out what to do in our small way to have a more sustainable life and reduce our environmental impact.
Fortunately, there are some apps that help us to get a more sustainable lifestyle in our daily routine.
Here are 5 apps that I suggest to you, perfect for spread the Sunny Farm message in the world.
Yuka: the app to know better the products you buy
Yuka is the app that helps you make more informed choices by providing you with valuable information on the food and cosmetic products you buy. Just scan the barcode and through simple indicators (poor, mediocre, good, excellent) it shows you the impact of that product on your health.
You can view the details with explanations and see the alternatives to choose the best product. It is surprising to see that the most famous products are often valued worse than those that we – erroneously – consider to be of lower quality.
Available for Android and iOs.
Too Good To Go: the app to reduce food waste
Too Goo To Go is probably the best known application, born with the aim of recovering unsold food that would otherwise end up in the trash. Register, look for a place nearby, buy a Magic Box and collect it at the indicated time. For a few euros, you can eat excellent quality food which – for various reasons – cannot be put on sale the next day.
Available for Android and iOs.
MilkyWire: the app to support environmental organizations
MilkyWire is an application that helps you choose environmental organizations spread across 30 countries around the world to make a donation. The goal is to introduce these organizations to a wider audience and help you identify the one closest to the cause you want to support.
It's completely transparent to consumers about the donation process, as you can get updates directly from organizations on the ground to understand how donations are being leveraged.
Available for Android and iOs.
Junker: the app for separate waste
How many times have we thrown a piece of waste in the undifferentiated waste because in doubt where to throw it? Making a mistake in separate waste is equivalent to not doing it. Junker really helps to know where exactly a waste should end up. Use is simple. Once you open the app, scan the barcode on the package to be trashed and it will tell you which bin it should go to. If your municipality is associated with the Junker service, you will also receive notifications on waste collection days.
Available for Android and iOs.
EcoFASHION: the app for sustainable fashion
The textile industry is the second in the world for pollution. It is from this alarming fact that EcoFASHION was born, the app that geolocates on a map the clothing stores (also eCommerce) that sell sustainable, fair trade and low environmental impact products.
You can search based on certifications (bio, vegan, fair and more) or based on materials. It is not an app where you can buy, it only gives you the information you need but you will have to make the purchase in the shop or on the website of the brand or store you have chosen. The choices at the moment are a bit limited but the hope is that more and more shops and brands will be eco-sustainable.
Available for Android and iOs.
AWorld: the app for a sustainable life
AWorld is an all-Italian app recognized by the United Nations as a useful tool for achieving the objectives of the ActNow campaign, the United Nations campaign to promote individual actions in the fight against the climate crisis. It offers very interesting content focused on sustainability, but above all it offers tools to measure your environmental impact and encourage you to behave more responsibly. You can register a good habit (for example, drive less), you will be awarded points and will be shown how much you have reduced your environmental footprint (how many kg of CO2 you have saved).
Available for Android and iOs.
So, let me know what will be the app you're going to download and use first.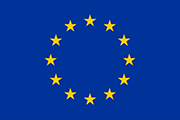 CAMPAIN FINANCED ACCORDING TO EU REG. N. 1308/2013