Sustainable bubbles in a sustainable can: that's the choice for the Bubble white wine Igt Veneto of Sunny Farm. A sparkling wine contained in a practical, completely recyclable and pretty pop can.
Why is the can such a sustainable package?
First of all, the aluminum can has the highest recycling rate of any beverage container. It contains an average of 70 percent recycled material and it fits perfectly into what is called the "circular economy": eliminating waste and keeping resources around for as long as possible. Most of the recycled aluminum cans are converted back into new cans and this is a huge environmental and economic benefit.
Sunny Farm Bubble white wine Igt Veneto is also a nice looking can. With its pop colors and illustrated characters as me, Narcy, can you image you enjoy it in a swimming party? It's perfect for fun moments!
Perfectly portioned
Our cans hold the equivalent of one large glass, or two smaller glasses, allowing for a perfect serve every time.
The wine is produced with a blend of white grapes, straw yellow in colour and with a harmonious floral aroma. It is Organic & Vegan certified.
Aromas and flavours
The organoleptic notes emphasize the armonious aroma with notes of acacia flowers. It has a fresh and balanced flavour with a delicate acidity. Its straw yellow colour has golden and brilliant reflections.
Sommelier notes
Serving temperature: 4-6°C.
Food pairing: excellent as aperitif. Perfect to be paired with fresh dishes as Vegan sushi and Sashimi, Spinach meatballs and Nachos & guacamole.
What about the vinfication?
The first phase includes a soft pressing and a traditional white wine vinification, keeping the temperatures low to preserve the quality of the grapes. In a second step, it is performed the secondary fermentation in steel tanks at a controlled temperature for around 20 days. Atm 2,5.
Check the technical sheet here.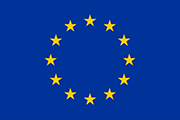 CAMPAIGN FINANCED ACCORDING TO EU REG. N. 1308/2013